Capacitive Coolant Level Sensors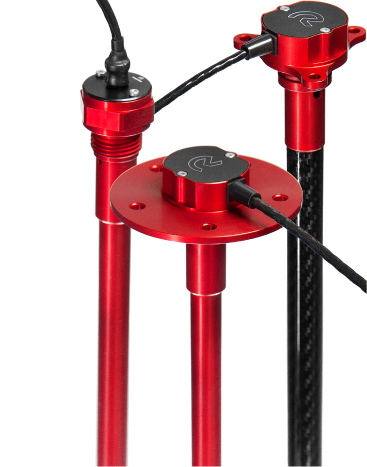 Reventec Coolant Level Sensors are commonly used in automotive, motorsport, off-highway and industrial vehicle applications; offering continuous, real-time fluid level measurement for high-accuracy data you can count on.
Harnessing Reventec's capacitive liquid level sensing technology, all Coolant Level Sensors are solid-state with no moving parts allowing for increased product longevity and avoiding unnecessary mechanical wear. Our robust sensors are well suited for harsh environments that have extreme temperature ranges and are subjected to high vibration and shock.
Compatible with most vehicle systems, sealed integrated electronics offer analog 0-5V and CAN output options across the range, without the need for external CPU processing. Each sensor is custom calibrated in the intended fluid type for maximum accuracy.
As specialists in customised sensor solutions, we can design a bespoke coolant level sensor for projects that require this. We have a range of mounting configurations available and each sensor is manufactured to your specified length.