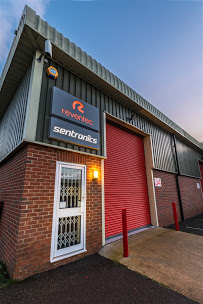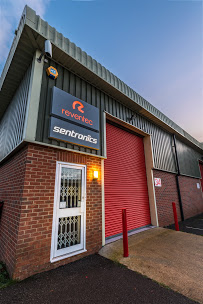 Reventec Ltd is a UK-based mechanical and electronic design consultancy, specialising in the design and development of technologically advanced products within the motorsport, defence, aerospace and industrial sectors.
The company was established in 2013 by Neville Meech, an experienced and internationally recognised design engineer. Having previously led the Motorsport design activities for a UK sensor company, Meech brings a vast amount of experience working with some of the most recognised race teams and sports car manufacturers in the world, predominantly within Formula 1®, LMS/ALMS, WEC and IndyCar.
Reventec now has a small and rapidly growing design team, combining a huge range of mechanical and electronic design expertise. We are primarily involved in the development of products for use in harsh environments, with particular experience in the design of products for military vehicles, unmanned aircraft, race cars, industrial machines, specialist vehicles and equipment.
We have two core principles; to provide world-class mechanical and electronic design solutions and to deliver them in rapid timeframes.