Solid-state marine sensors
for smooth sailing.
Reduce the risk of vessel downtime and increase operational efficiency with real-time component monitoring – keeping your ships on the move.
Maritime vessels require reliable measurement of components for peace of mind in port or out at sea. For components critical to the success, safety and performance of your ships, robust sensors that you can depend on are paramount. With experience engineering continuous, solid-state position, liquid level and temperature sensors for marine vessels, Reventec makes developing highly-customised sensor solutions simple.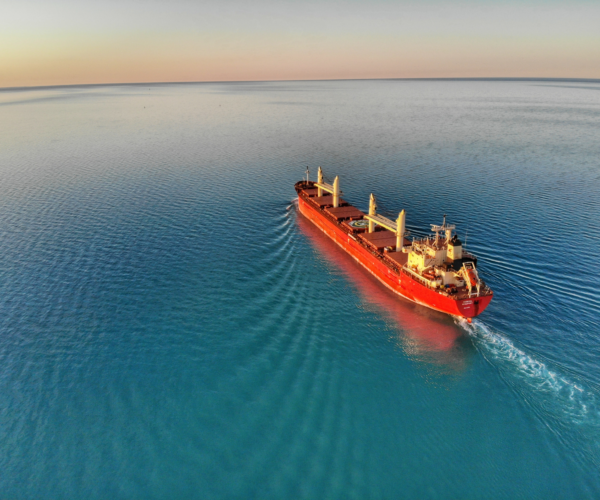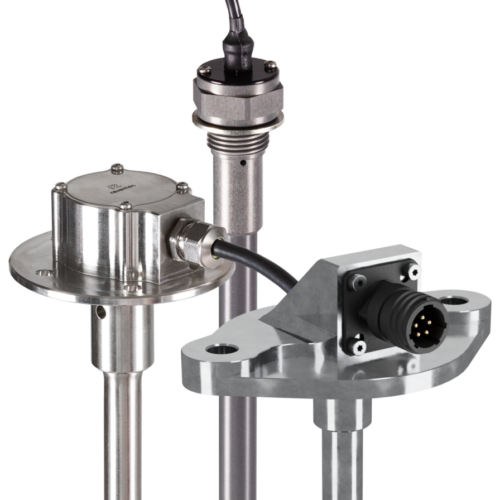 Designed for Durability
Reventec is considerably experienced in developing sensors for specialist applications and offers vibration-tolerant, highly durable sensor solutions with an IP rating of up to IP67.
Real-time Reliability
Continuous measurement using a solid-state sensor for reliability.
Plug and Play Installation
Multiple mounting options are available with the choice to customise the mounting configuration, variety of material and general construction (including stainless steel construction options) to provide easy installation.
Equipped for Extreme Conditions
Specialist subsea connector options available.
Reliable, continuous measurement at sea.
For global fleet operators with vessels travelling in the freezing temperatures found in the polar regions to the soaring heat of the tropics, having marine sensors to monitor core components status's is vital. Reventec sensors provide precision and product longevity whilst battling against corrosive seawater conditions. Ensure your ship is on time and operating optimally with our range of sensor solutions.
Typical Vessel Types: Cargo ships, Passenger Vessels, Private and Commercial Yachts, Competition Yachts, Defence Marine Seacraft.
Typical Applications: We engineer specialist sensor solutions for a range of vessels from bow to stern, including: sensors for fuel, oil, coolant and water level, sensors for yacht mast rotation, sensors for exhaust gas temperature, sensors for fuel temperature readings, sensors for rotary position measurement.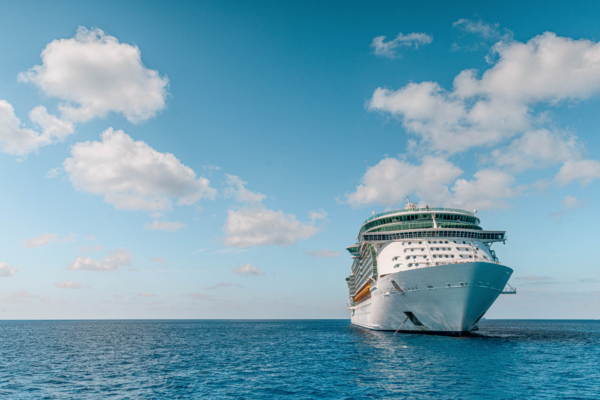 Marine Liquid Level Sensors
Reliable and robust capacitive level sensing.
Monitor coolant, water, oil or fuel liquid level to minimise disruption to shipping schedules.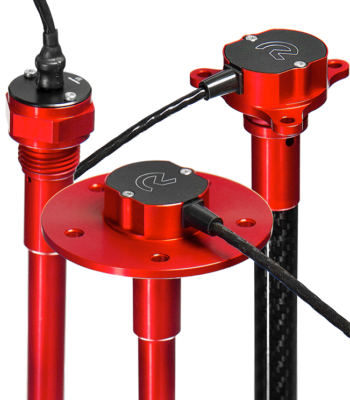 Made to measure,
regardless of motion.
Reventec's capacitive liquid level sensors are ideal for maritime applications as they offer up to ±0.5% accuracy without interference from sensor rotation or wave movement.
With no need to employ the use of a float for measurement, as used by other legacy liquid level technologies, the instrument can be mounted in any rotation and is not subject to disruption from turbulence. These technological advantages ensure that a sensor is reading the actual liquid level of a contained tank accurately as opposed to misreading any discrepancies from liquid displacement caused by rocking movements.
Accuracy

±

0.5%
Operating Temperature
-40°C to +150°C
Configurable Length
60 – 700mm
Outputs
Analog 0-5V, CAN, Analogue & CAN
Mounting Options
Multiple available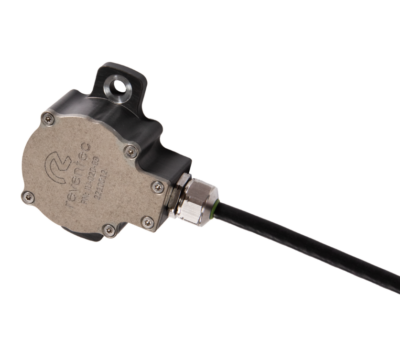 Robust, solid-state position measurement.
Reventec customised position sensors are built bespoke for your application – from 100° Arc Yacht Mast Rotation Position sensors to Exhaust Valve Position sensors, we design sensors to fit your ship. Lightweight and rugged variants available.
Programmable Temperature Sensors
Real-time, accurate temperature measurement of air and liquids.
Our temperature sensors are available in a range of PT1000 resistance probes with programmable CAN or Analogue voltage output options available. Applications include; Marine Diesel Engine Programmable Temperature Sensors, Exhaust Gas Temperature Detectors and Fuel Temperature Sensors.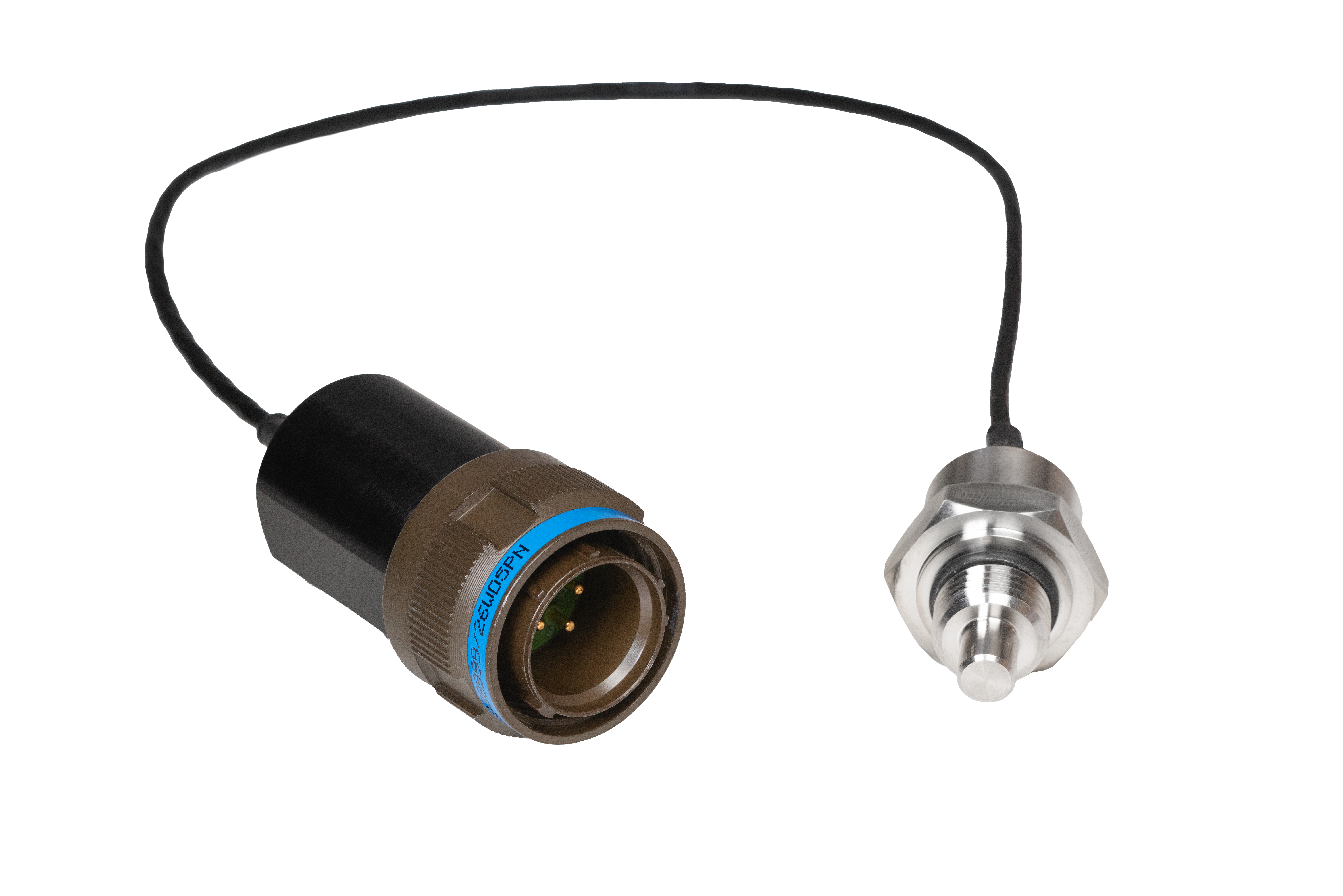 Proven Precision
Read our latest case studies to discover how we provide sensor solutions for our customers to meet their business objectives.