Reventec Ltd, a specialist mechanical and electronic product development consultancy, has developed a new non-contact linear position sensor capable of accurately sensing through a variety of solid materials.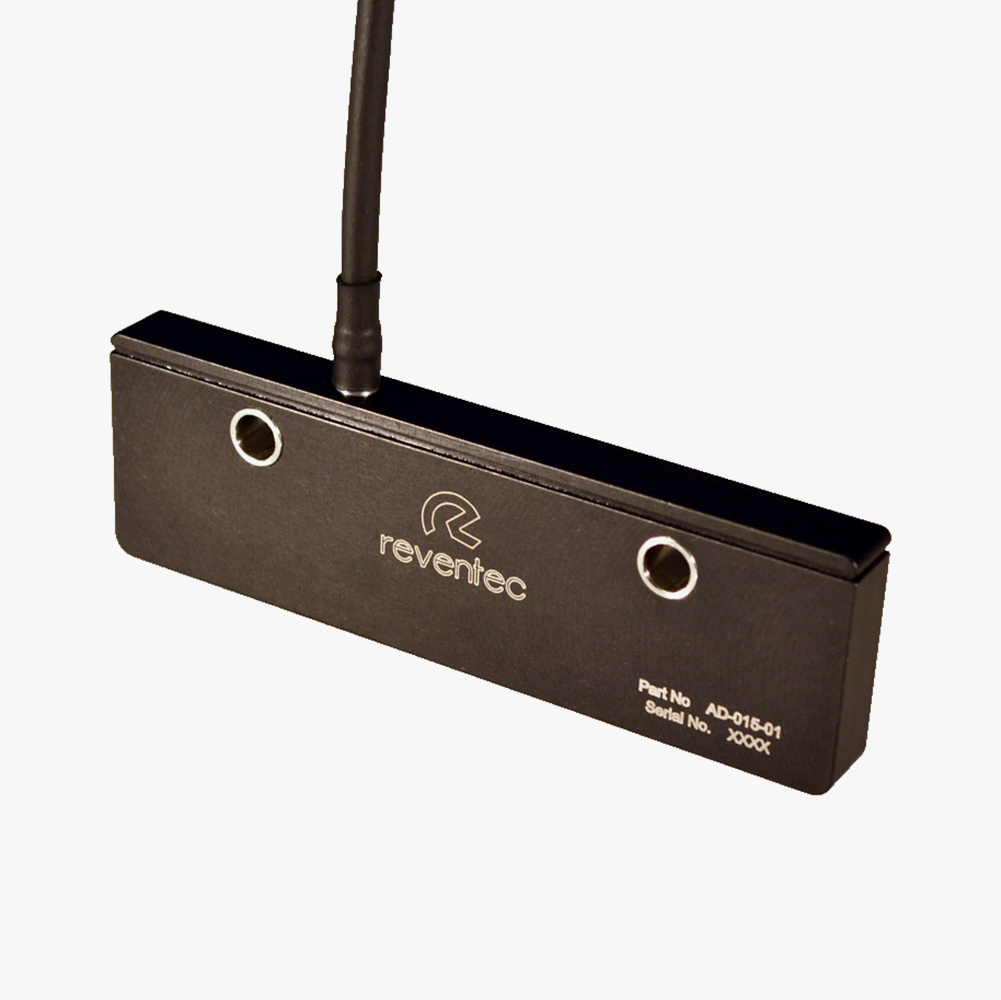 The AD-015 linear position sensor was originally developed in response to a long-travel motorsport suspension monitoring requirement; however the versatile technology is already proving essential for a wide variety of other specialist harsh-environment applications.
AD-015 uses MagnetoResistive technology to accurately sense the position of a magnetic target over a 150mm measurement range. Unlike most other types of non-contact position sensing technology (including common inductive and hall-effect devices), the sensor is capable of operating with a large (up to 40mm), variable gap between the sensor and the target. Uniquely, the sensor is also capable of sensing through thick-walled materials including stainless-steel, aluminium, titanium and carbon fibre (or a combination), with no effect on sensor output or measurement accuracy.
At just 60g in weight and with a durable IP68-rated aluminium body, the sensor is suitable for use in harsh environments including high temperature and vibration, and presence of dust and moisture. The sensor is currently offered with a CAN or Analogue 0.5-4.5V output, and Bluetooth® connectivity is due to be introduced later this year. In addition to the standard 150mm design, Reventec is capable of adapting the technology within very short timeframes to suit most short to long travel position sensing requirements.
The AD-015 position sensor was recently demonstrated at the Performance Racing Industry trade show in Indianapolis, where interest in the technology was high. Reventec is now in talks with a number customers within top-level motorsport, industrial and aerospace sectors, where the suitability for use in harsh environments is extremely desirable.
About Reventec Ltd
Reventec Ltd is a UK-based mechanical and electronic design consultancy, specialising in the design and development of technologically advanced products within the motorsport, defence, aerospace and industrial sectors.
Reventec's design and development team combines a huge range of mechanical and electronic design expertise. The company is primarily involved in the development of products for use in harsh environments, with particular experience in the design of products for military vehicles, unmanned aircraft, race cars, industrial machines, specialist vehicles and equipment.