Reventec supports Vanwall Racing Team's Le Mans Hypercar
Reventec Limited, a global leader of innovative vehicle sensors for extreme environments, proudly supplies and sponsors Vanwall Racing Team as they compete within the Le Mans Hypercar (LMH) category at the 2023 FIA World Endurance Championship.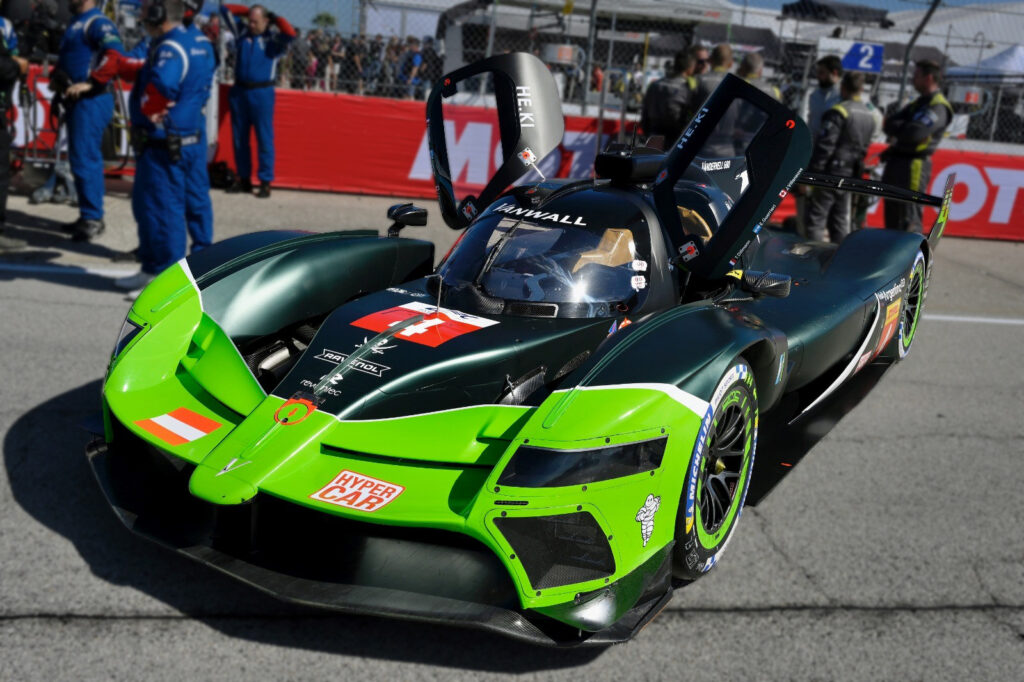 Vanwall Racing Team's latest hypercar, the Vanwall Vandervell 680, is an advanced sports prototype racing car specifically designed to perform under the pressure of endurance racing. With a naturally-aspirated 4.5-litre engine, accurate fuel measurement is imperative to aid race strategies and develop a winning formula.
The Reventec LS500 fuel sensor is engineered for superior fuel monitoring – relaying real-time, continuous readings directly into teams telemetry equipment. Boasting advanced accuracies of ±0.5% of reading, the solid-state capacitive liquid level sensor is both robust and lightweight with proven reliability.
With a secure 5-bolt mounting flange and manufactured in tough anodised aluminium materials, the LS500 delivers powerful continuous performance in high vibration conditions, throughout the 24 hour race. Integrated electronics offer an accurate ratiometric 0-5V analog output and the entire device is rated to a temperature of 125°C (higher variants up to 150°C available on request). Whilst the LS500 is delivered with a flying lead for customer termination, multiple connector options are available for simple plug and play installation.
Neville Meech, Managing Director at Reventec, said: "We supply most of the race cars on the grid at the FIA World Endurance Championship. Our motorsport pedigree and prowess is why Teams choose our advanced measurement solutions year after year. We are excited to sponsor the Vanwall Racing Team for the 2023 season ahead."
Boris Bermes, Head of Race, Test and General Operations Engineering and Management at ByKOLLES Racing, said: "We are pleased to welcome Reventec as a sponsor for the 2023 season. Throughout the development of our LMH race car and our performance within the championship, we have trusted Reventec to deliver dependable sensors that thrive within the harsh continuous conditions of endurance racing – providing us valuable insight."
With over a decade of experience developing standard and highly customised sensor solutions to solve our customers challenges, motorsport is in Reventec's DNA. All capacitive liquid level sensors are calibrated in the intended fluid and are suitable for fuel, oil, water and coolant applications. Please contact a Reventec Engineer to discuss your sensor requirements or explore our range of fuel level sensors here.