Monitoring ride height in a GTP/LMDh prototype with Reventec's Race Car Suspension Rocker Position Sensor
Grand Touring Prototype (GTP) race vehicles, commonly known in Europe as LMDh prototype, are eligible for the IMSA WeatherTech SportsCar Championship and FIA World Endurance Championship (WEC) – great proving grounds for car manufacturers and race teams to flex their motorsport prowess. With a variety of vehicles on the grid, stringent balance of performance adjustments are required to keep competitors within a strict performance window. These measures level the playing field for a closer race and provides more competitive moments to delight fans. Imposing minimum ride height limits to specific vehicles is just one example of balancing performance in the sports prototype class.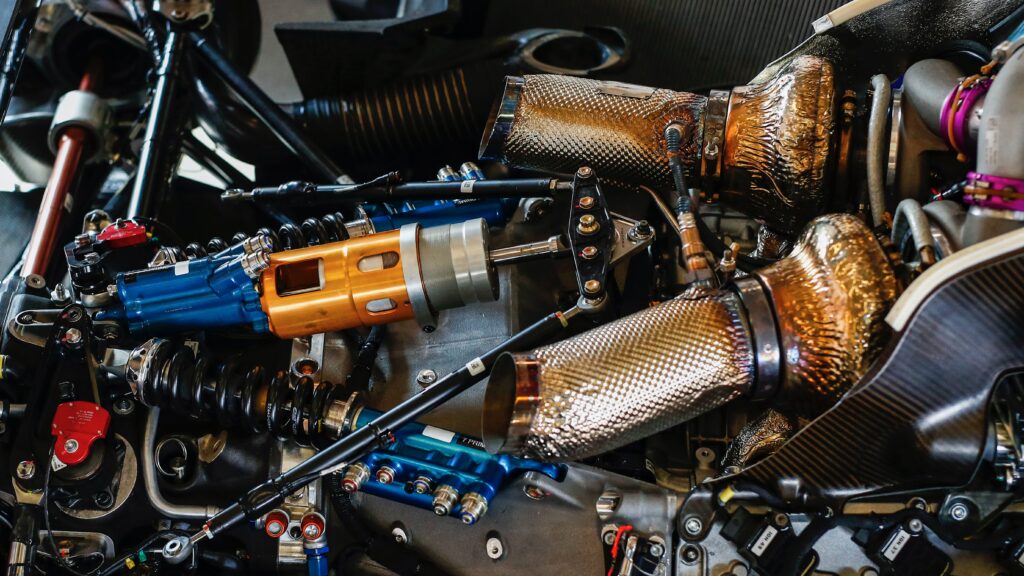 The new Porsche 963 hypercar has two Rear Rocker Position Sensors fixed on the suspension to closely monitor the movement of this mechanical assembly. Measuring the 80 degree arc movement of the suspension rocker, the instrument is developed to perform reliably in high temperature and vibration environments. The sensor is fixed to a static central mount whilst the magnet target is attached to the rocker that passes back and forth around the sensor when the suspension is engaged.
For engineers to optimise race vehicles, knowing the suspension movement throughout a race assists with finetuning the vehicle ride height. The 5000Hz measurement rate enables the dynamic suspension characteristics to be captured and monitored by the teams telematics for race analysis. For this endurance racing application, the durability and accuracy of the sensor is vital. The extended period of time on track and the challenging motorsport conditions puts these race cars through their paces which is why Reventec sensors are robust and built to last.
Reventec's Quantum TMR technology leverages the latest advancements in non-contact Tunneling Magnetoresistance position sensing to achieve accuracies of 0.5% of reading. This superior instrument is designed to replace rotary and linear potentiometers that often suffer from mechanical wear characteristics. To discuss how Reventec sensing technologies can benefit your race car, please contact us.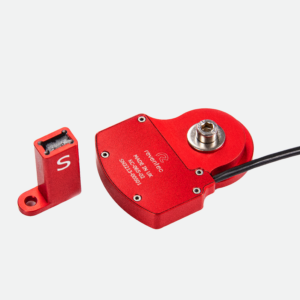 Race Car Rear Suspension Rocker Position Sensor