Reventec set to make DSEI debut
Reventec will be exhibiting at the Defence and Security Equipment International Show (London, UK, 12-15 September 2023 – stand H2-712), a major defence supply chain event in London, UK, and will showcase a variety of vehicle health and performance sensors.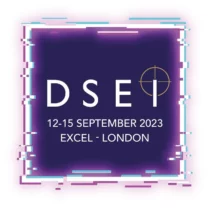 Accompanying their existing portfolio of capacitive liquid level sensors, programmable temperature sensors and configurable position sensors that will be on display, Reventec is set to reveal several new products demonstrating their expertise in developing rugged, highly customisable sensors. Reventec's smart sensors continuously measure vehicle health to offer predictive maintenance for dependable deployability and to reduce the risk of unexpected vehicle downtime.
Storming into the defence market in recent years, Reventec's experience designing vehicle sensors for extreme environments has put them on the map. With their performance credentials established within the motorsport, off-highway vehicle and UAV markets, Reventec manufactures sensors designed to last. The class-leading sensor manufacturer services existing defence customers through all vehicle development stages – from developing innovative sensing solutions during early prototype and testing phases through to supplying products to well-established platforms in the field.
Reventec has had widespread success in the unmanned aerial systems market with a variety of fixed wing, single-rotor and VTOL (vertical take-off and landing) applications utilising fuel level sensors to maximise mission time. Our mil-spec sensors are particularly well-placed for military ground vehicle vehicle applications with EMC certification to 461F and RCTA DO160F available.
Neville Meech, Managing Director at Reventec, said: "Having visited DSEI in previous years, 2023 marks our first year as exhibitors and we are excited to use this powerful platform to share our advanced sensor technologies with the defence and security market."
Contact us now to book in a meeting at DSEI with one of our Technical Specialists to discuss how our sensing technologies can benefit your platform.