Reventec Fuel Measurement Sensors Adopted by Maritime Surveillance UAS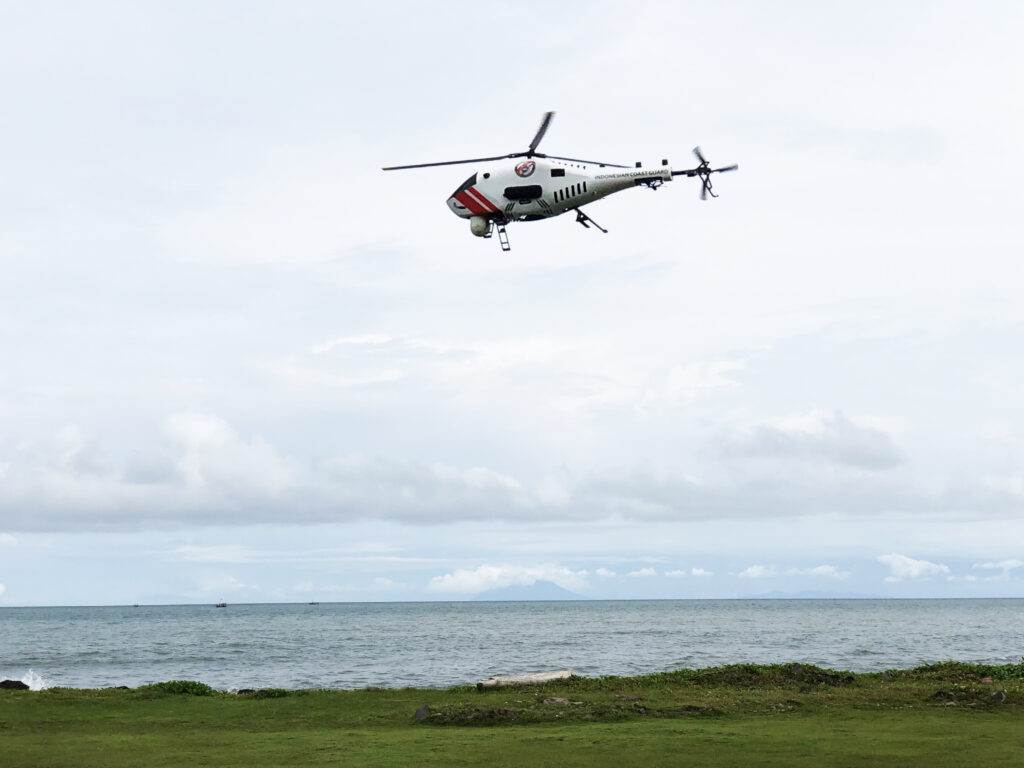 Reventec Limited, an innovative, class-leading sensor technology manufacturer, has supplied Alpha Unmanned Systems' Alpha 900 with its LS200 capacitive fuel level sensor for ultimate fuel volume sensing.
The Alpha 900, one of Alpha Unmanned Systems renowned Uncrewed Aerial Helicopters, is a fuel-powered aircraft geared towards maritime security and surveillance. With quick deployment and VTOL capabilities, the Alpha 900 platform is well-suited for launching from moving vessels and boasts autonomous landing functions for additional ease.
Designed for critical naval reconnaissance missions, maritime security and surveillance, search and rescue operations and environmental surveying, the aircraft is a small military-grade UAV with all the operational agility required to complete a mission. The LS200 sensor allows for a longer, optimised flight time through instantaneous fuel monitoring. Offering up to 4 hours of continuous flight, surveillance teams are able to extract more intelligence data.
The Reventec LS200 sensors' compact, lightweight size provides high precision without impacting the overall weight and the Alpha 900's 4kg payload capacity. Delivering analog outputs in a custom range of 0.25V at empty to 3.3V when full, the fuel level sensor integrates directly into the UAVs wiring architecture with the supplied flying lead. Boasting an accuracy of +/-0.5% of reading, the instrument operates efficiently across a broad temperature range of -40°C to +125°C within a 2bar differential tank pressure. Featuring capacitive liquid level technology that is compliant to Mil-Std EMC tests, the sensor is equipped to perform within defence applications. For unrivalled precision, all Reventec sensors are calibrated in the customers fuel of choice.
"We are delighted to be supplying our fuel level sensors to Alpha Unmanned Systems," said Neville Meech, Managing Director at Reventec. "We have seen an increased demand for our liquid level sensors as UAV manufacturers are taking advantage of our low-SWaP sensor solutions to monitor real-time fuel level; allowing UAVs to fly further for longer."
Álvaro Escarpenter, ALPHA's CTO, said, "Reventec sensors provide reliable fuel status within the demanding conditions of a UAV. Thanks to their capacitive sensors we can maximize our flight time regardless of the configuration of the aircraft, flight conditions or type of mission."
With experience forged from over a decade of delivering fuel sensors to the demanding environments of top-flight motorsport, Reventec's capacitive liquid level sensors are rigorously tested, highly vibration-tolerant and offer unparalleled accurate measurement. Additional temperature options allow for thermal readings from the tip of the probe, providing accurate measurement of fuel temperature from the smallest volume and not overall ambient temperature of the tank.
Reventec provides standard, semi-custom and fully customised liquid level sensors with a wide range of mechanical and electrical specification options, ensuring suitability with most UAS applications.
Please contact a Reventec Engineer to discuss your sensor requirements or explore our range of fuel level sensors here.